Baby herons, egrets rescued after tree splits in California
Sections Top Stories Video Live U.S. International Politics Lifestyle Entertainment Virtual Reality Health Technology Weather Sports FiveThirtyEight Shows Good Morning America World News Tonight Nightline 20/20 This Week The View What Would You Do? More Privacy Policy Your CA Privacy Rights Children's Online Privacy Policy Interest-Based Ads Terms of Use Contact Us Search Menu Interest…
Menu
Interest Successfully Added

We'll notify you here with news about


AlertTag

Turn on desktop notifications for breaking stories about interest?


Off
On

OAKLAND, Calif. — Jul 11, 2019, 9:59 PM ET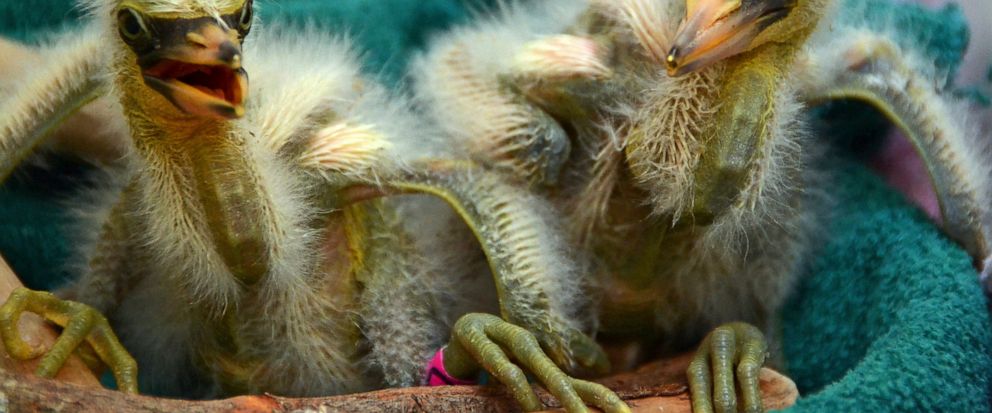 Sixteen baby herons and egrets have been rescued after their tree collapsed in Oakland, hurling them from their nests to the pavement.
International Bird Rescue says it got a call Wednesday after a ficus tree that was serving as a rookery split in half and partially fell.
Rescuers took the snowy egrets and black-crowned night herons to the group's rescue center in the San Francisco Bay Area city of Fairfield.
Some of the chicks are only days old.