City Hunter The Movie Has Crossed 1.5 Billion Yen Mark in Japan
  The official website for City Hunter The Movie: Shinjuku Private Eyes, the all-new anime film based on Tsukasa Hojo's City Hunter action comedy manga series in 1985-1991, reported today that it had earned an impressive 1,502,665,440 yen on 1,058,102 admissions by April 15 in two months since its release in Japan on February 8. It has…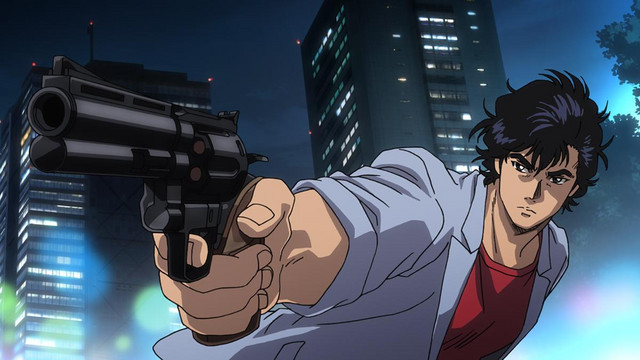 The official website for City Hunter The Movie: Shinjuku Private Eyes, the all-new anime film based on
Tsukasa Hojo's City Hunter action comedy manga series in 1985-1991, reported today that it had earned
an impressive 1,502,665,440 yen on 1,058,102 admissions by April 15 in two months since its release
in Japan on February 8. It has now become the third top-grossing Japanese anime film of this year, only
behind Doraemon the Movie 2019 Nobita's Chronicle of the Moon Exploration (4.69 billion yen) and
Detective Conan: The Fist of Blue Sapphire (1.88 billion yen).
The 95-minute film featuring all original voice cast including 71-year-old Akira Kamiya as the protagonist
Ryo Saeba and 58-year-old Kazue Ikura as the main heroine Kaori Makimura was released in 251 theaters
across Japan on February 8, and ranked fourth with 257 million yen in its first weekend. Since then, it has
continued its steady box office run supported by positive critics and audience reviews.
Akira Kamiya and Tsukasa Hojo have posted messages of thanks to the fans on the film's website:
Akira Kamiya:
"City Hunter The Movie: Shinjuku Private Eyes was first created with the passion of the people who tried
to revive this series and the passionate thoughts of the staff who loved it. In addition, it was followed by
the audience who had waited for City Hunter for many years and visited the theaters many times. Then 
even new people who did not the series joined. The chain of 'City Hunter Love' has became a big crystal.
Many of my dreams came true. I am really happy. I would like to express my sincere appreciation for
participating in this fascinating series and share this pleasure with all the staff and audience. Thank you
very much."
Tsukasa Hojo:
"I thought it would be just fantastic if only the fans could gather in theaters in its first week of release.
But it has been betraying my expectations in all ways, including ranking in the top 10 and the long run
of over two months. I can't help giving a cry of joy, wow! (laugh). Thanks to everyone who watched it
for the first time, and those who came many times!" 
????????㊗️興行収入1⃣5⃣億円突破????????
「#劇場版シティーハンター <新宿プライベート・アイズ>」の興行収入が、4/14(日)までに15億円を突破いたしました????#神谷明 さんと #北条司 先生よりコメントをいただきました????https://t.co/2LlMVwkjAY

改めて、皆様に御礼申し上げます????‍♂️#シティーハンター

— アニメ「劇場版シティーハンター <新宿プライベート・アイズ>」公式 (@cityhuntermovie) 2019年4月15日
"City Hunter The Movie: Shinjuku Private Eyes" trailer
---
Source: "City Hunter The Movie: Shinjuku Private Eyes" official website 
(C)Tsukasa Hojo/NSP, "2019 Gekijyoban City Hunter" Production Committee