Crunchyroll Anime Rave Announced as Official Adult Swim Festival After-Party
Adult Swim Festival is right around the corner, and Crunchyroll is getting in on the action with a very special after-party. When the first day comes to a close on Friday, November 15, that's when the real fun begins at The Crunchyroll Anime Rave, which runs from 11:15pm to 1:00am.  Billed as the official after-party…
Adult Swim Festival is right around the corner, and Crunchyroll is getting in on the action with a very special after-party. When the first day comes to a close on Friday, November 15, that's when the real fun begins at The Crunchyroll Anime Rave, which runs from 11:15pm to 1:00am. 
Billed as the official after-party of this year's Adult Swim Festival, the Crunchyroll Anime Rave will be headlined by Ducky, a San Francisco bred, Los Angeles based producer and DJ whose genre-free style is a distinct range of melodic pop tunes to heavy bangers. DJ Chuck None will open the event.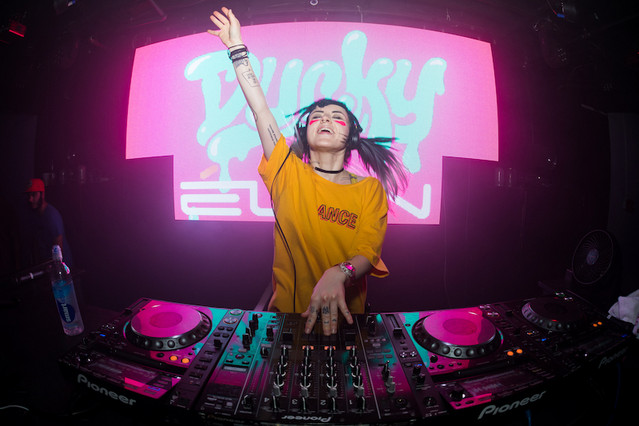 This event marks the first time Adult Swim and Crunchyroll have partnered on a live event for fans, but the two have worked together previously to announce Crunchyroll as a preferred programming partner for Toonami and on the upcoming BLADE RUNNER BLACK LOTUS, an anime co-production based on the beloved series.
Tickets for the Adult Swim Festival start at $49 and up. Fans 18+ can sign up to receive updates at AdultSwimFestival.com.
Here's a breakdown of the where and when for this epic event: 
Banc of California Stadium, 3939 S. Figueroa St., Los Angeles, CA, 90037

Friday, November 15, 2019 from 11:15 PM – 1:00 AM