Japan Box Office: KING OF PRISM ALL STARS Earns 45 Million Yen in Four Days
  KING OF PRISM ALL STARS – Prism Show☆Best 10 -, a new compilation film focuses on the Prism Show idols' stage performance scenes selected from the 29 songs in the KING OF PRISM film series, was released in Japan on January 10. Despite its limited release only in 31 theaters, the 60-minute film earned…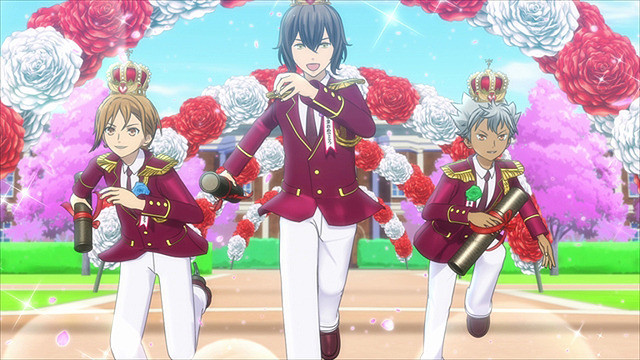 KING OF PRISM ALL STARS – Prism Show☆Best 10 –, a new compilation film focuses on the Prism Show idols' stage performance scenes selected from the 29 songs in the KING OF PRISM film series, was released in Japan on January 10. Despite its limited release only in 31 theaters, the 60-minute film earned a very good 45 million yen on 26,000 admissions in its first four days. 
The excitement among the audience was high as well. It became No.1 in the first-day satisfaction rankings by Pia with a 94.3% approval rating and Filmarks.
Now you can win one of the five hand-drawing Chinese character panels by the voice cast by following the anime's official Twitter account and retweeting the post below:
/
大ヒットありがとう????
\

ぴあ映画初日満足度1位 94.3点

Filmarks映画初日満足度1位
みなさんのおかげです????

感謝の気持ちを込めて、フォロー&RTで

完成披露と初日舞台挨拶でいただいた
キャスト直筆パネルをプレゼント????https://t.co/KDmXLLbIUM#キンプリベスト10 #kinpri pic.twitter.com/eD6kfQnMKt

— KING OF PRISM (キンプリ)公式 (@kinpri_PR) January 14, 2020
Meanwhile, My Hero Academia THE MOVIE Heroes: Rising, the second feature film in the My Hero Academia anime franchise, was confirmed to earn 1.2 billion yen from one million ticket sales by January 11. Adding the gross from the following Sunday and Monday (Coming of Age Day holiday in Japan), the film's total box office reached 1.36 billion yen. It is expected to end its domestic run with around 1.5 billion yen, which will be about 15% less than the first film's 1.72 billion yen. 
The 75-minute film edition of the anime adaptation of Fujimi Yasutaka (story) and REDICE (art)'s horror survival manga Kyochuu Rettou / The Island of Giant Insects was also released in 23 theaters in Japan on January 10. Its first- week box office gross is currently unknown, but it at least ranked fifth in the mini-theater ranking reported bu Kogyotsushinsha.
---
 Weekend box office in Japan (January 11-12, 2020)
 (ticket sales basis)
 1 (2). "Frozen II" – 12.19 billion yen
 2 (new). "Kaiji: Final Game" – 616 million yen
 3 (2). "Star Wars: The Rise of Skywalker" – 6.1 billion yen
 4 (new). "Ford v. Ferrari" – 194 million yen
 5 (new). "Parasite" – 220 million yen
 6 (3). "Otoko wa Tsuraiyo Okaeri Tora-san" – 1.08 billion yen
 7 (4). "My Hero Academia THE MOVIE Heroes: Rising" – 1.36 billion yen
 8 (5). "Kamen Rider Reiwa The First Generation" – 1.06 billion yen
 9 (8). "Gozen 0-ji, Kisushi ni Kiteyo" -1.07 billion yen
 10 (6). "Eiga Yo-kai Gakuen Y – Neko wa Hero ni Nareruka -" – 690 million yen
"KING OF PRISM ALL STARS – Prism Show☆Best 10 -" trailer:
"The Island of Giant Insects" film edition trailer:
---
Source: Eiga.com, Pixiin, Mantan Web
©T-ARTS/Sophia/King of Prism Production Committee 
©Fujimi Yasutaka, REDICE (Akita Shoten)/The Island of Giant Insects Production Committee