New Stage Play Based on PSYCHO-PASS Anime 1st Season Slated for This Fall
PSYCHO-PASS Chapter1 -Hanzai Keisuu (Crime Coefficient)-, a new stage play based on the first season of Production I.G's sci-fi crime suspense TV anime series PSYCHO-PASS, is schedule to be performed at Shinagawa Prince Hotel Stellar Ball in Tokyo from October 25 to November 10, 2019. This is the second stage play adaptation from the series, following…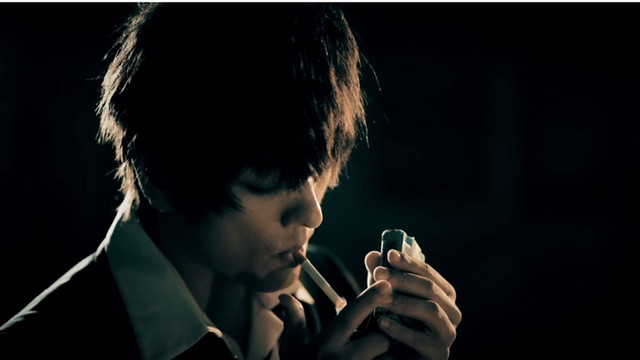 PSYCHO-PASS Chapter1 -Hanzai Keisuu (Crime Coefficient)-, a new stage play based on the first season of Production I.G's sci-fi crime suspense TV anime series PSYCHO-PASS, is schedule to be performed at Shinagawa Prince Hotel Stellar Ball in Tokyo from October 25 to November 10, 2019.
This is the second stage play adaptation from the series, following PSYCHO-PASS Virtue and Vice in April-May of 2019. The previous one told a spin-off story about original characters' activities at the Public Safety Bureau's Criminal Investigation Division Unit Three. So this is the first time to adapt the actual anime story and characters.
The new play is directed by Kaori Miura (Saiyuki musicals) on a script by Shinjiro Kameda (Tokyo Pachiproduce founder) under full supervision by the anime first season's original story creator Gen Urobuchi. 38-year-old Yuuki Kubota (Takatora Kureshima/Kamen Rider Zangetsu in Kamen Rider Gaim) is cast as the protagonist Shinya Kogami. General sales of the 8,800 yen tickets will begin on September 21, 2019.  
Teaser PV:
「PSYCHO-PASS サイコパス」テレビアニメ第1期
2019年10月、虚淵 玄の全面監修により初の舞台化決定!
公演告知動画もYouTubeにて公開中!https://t.co/BNDu0FKYxu

— 舞台版『PSYCHO-PASS サイコパス Chapter1ー犯罪係数ー』 (@pp_butai) August 21, 2019
Main cast:
Shinya Kogai: Yuuki Kubota
Nobuchika Ginoza: Yuuma Sanada 
Akane Tsunemori: Misato Kawauchi 
Shusei Kagari: Shohei Hashimoto 
Shion Karanomori: Ayu Aika 
Yayoi Kunizuka: Riona Tatemichi 
Choe Gu-sung: Dai Isono 
Toyohisa Senguji: Shogo Otsuka 
Rikako Oryo: Yui Fujimoto 
Mitsuru Sasayama: Kei Hosogai
Tomomi Masaoka: Nezumi Imamura 
Shogo Makishima; Takehisa Maeyama
---
Source: Stage Play "PSYCHO-PASS Chapter1 -Hanzai Keisuu-" official website
© PSYCHO-PASS Production Committee
© Stage Play "PSYCHO-PASS Chapter1 -Hanzai Keisuu-" Production Committee