Voice Actress Minori Suzuki to Make YouTuber Debut on January 29
  The official website for 22-year-old voice actress Minori Suzuki has announced that she will make her YouTuber debut on January 29, 2020, to promote her fourth single "Yozora" (Night Sky) to be released on February 12, 2020. The song is now used as the ED theme for the winter 2020 TV anime Koisuru Asteroid / Asteroid…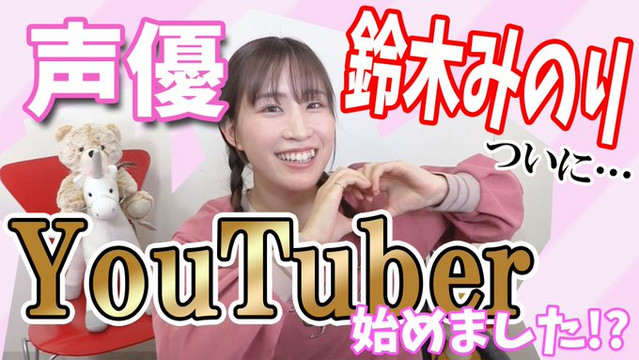 The official website for 22-year-old voice actress Minori Suzuki has announced that she will make her YouTuber debut on January 29, 2020, to promote her fourth single "Yozora" (Night Sky) to be released on February 12, 2020. The song is now used as the ED theme for the winter 2020 TV anime Koisuru Asteroid / Asteroid in Love. 
Between January 29 and March 4, she plans to post a total of seven videos on her official YouTube channel, every Wednesday at 18:00 (JST). The genres of the videos are varied, including her self-introduction, makeup tools, game commentary, and big eating challenge.
本日でソロデビューから丸2年!ひとえに応援して下さる皆さまのお陰だと感じております!ありがとうございます!
そんな鈴木みのりですが、YouTuber始めます!
4thSG「夜空」発売を記念して1/29(水)~3/4(水)毎週水曜18時更新で動画投稿を致します!乞うご期待!(宣伝J)https://t.co/kQNDAzH2R8 pic.twitter.com/Ad8W8URChB

— 鈴木みのり official (@minoringo_staff) January 24, 2020
Suzuki, known as the voice of Freyja Wion in the Macross Delta anime series, released her first single under her own name, "FEELING AROUND" on January 24, 2018. She celebrates her solo singer debut's second anniversary on Twitter.
歌手デビューして、今日で2年になりました。
なんか幸せそうないつかの写真と、こちらのブログをぜひ????(みのり)

うれしはずかし https://t.co/U8Xv1Nm8w6 pic.twitter.com/4zdEGBQuFm

— 鈴木みのり official (@minoringo_staff) January 24, 2020
---
"Yozora" short MV:
First press limited edition A: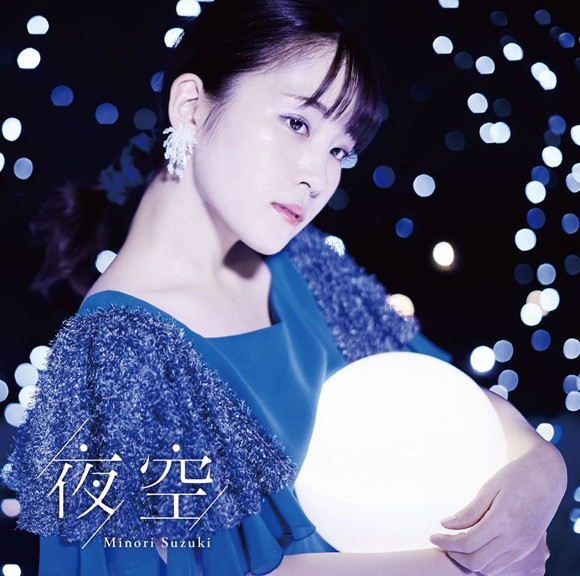 First press limited edition B: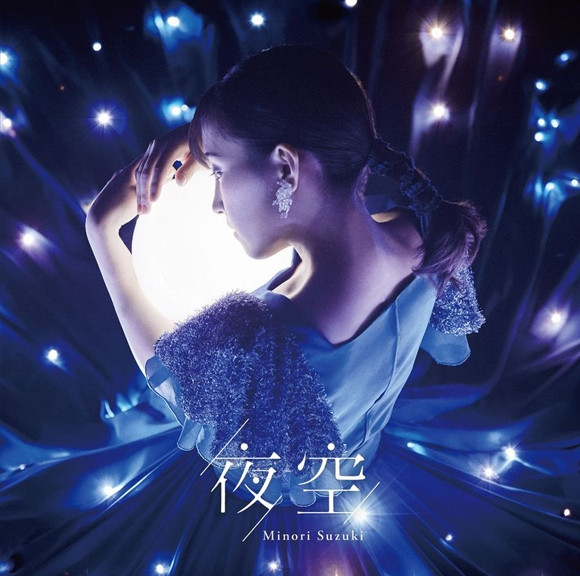 Standard edition: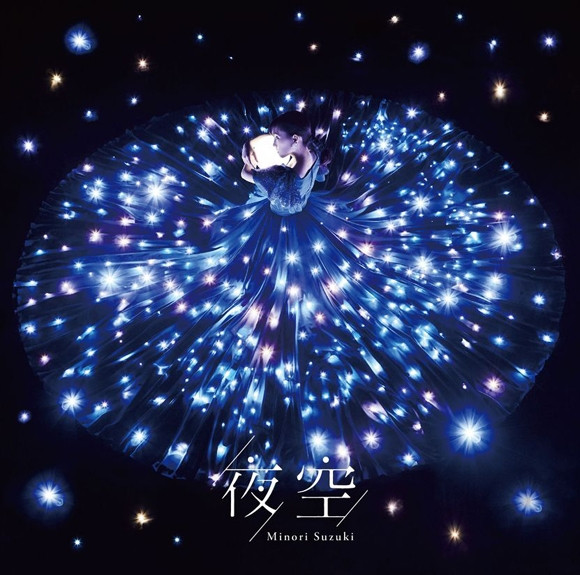 ---
Source: Minori Suzuki official website / Twitter
Copyright 2020 e-stone music