Watch Otaku-Praised Musical PV from Wotakoi: Love is Hard for Otaku Live-Action Film
The official website for the forthcoming live-action film adaptation of Fujita's love story manga Wotaku ni Koi wa Muzukashii / Wotakoi: Love is Hard for Otaku has posted a 70-second musical PV featuring its insert song "Issai Gassai SAVE THE WORLD" composed by acclaimed composer Shiro Sagisu (Evengelion, Shin Godzilla). Featuring the musical scenes from…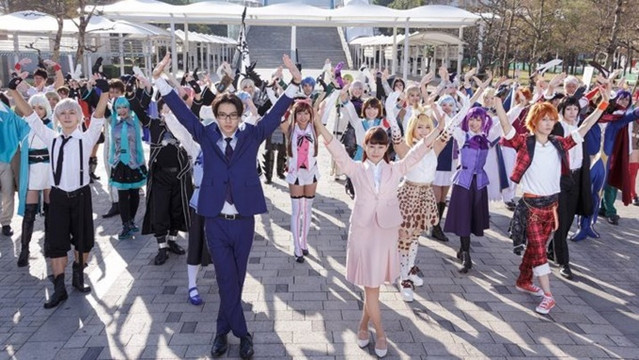 The official website for the forthcoming live-action film adaptation of Fujita's love story manga Wotaku ni Koi wa Muzukashii / Wotakoi: Love is Hard for Otaku has posted a 70-second musical PV featuring its insert song "Issai Gassai SAVE THE WORLD" composed by acclaimed composer Shiro Sagisu (Evengelion, Shin Godzilla). Featuring the musical scenes from the film, the lyrics of the song praises various otaku activities.
As reported, the musical numbers in the film were recorded by Sagisu at Abby Road Studios, London, England, which is known as the main recording studio for the songs by The Beatles in the 1960s.
Yuichi Fukuda (Gintama live-action films)-directed adaptation will be released in Japan on February 7, 2020.
Musical PV:
Main poster visual: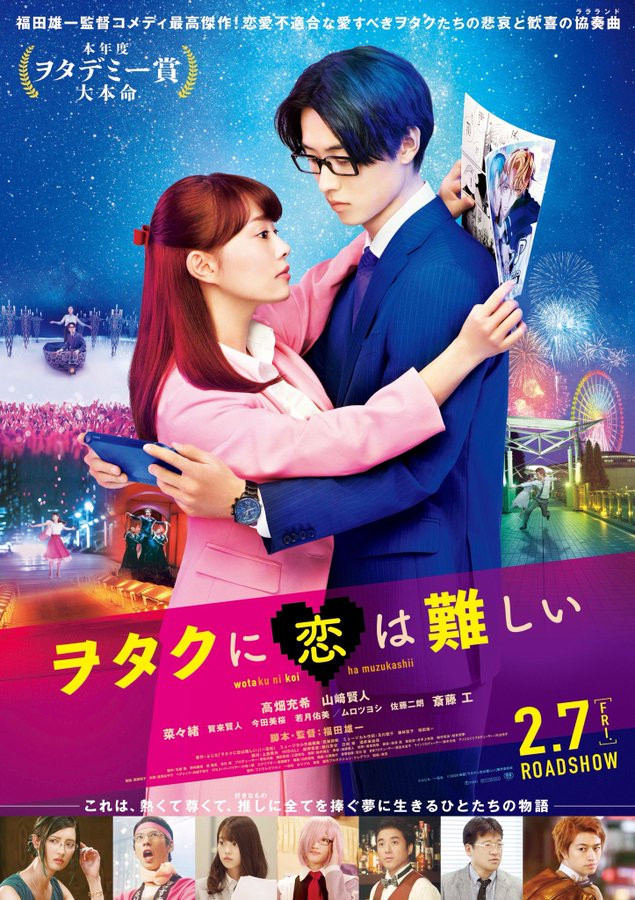 #映画ヲタ恋 本ポスター????
とうちゃああああああくっっ‼️‼️‼️

なんと‼️なんと‼️‼️

成海と宏嵩がお互いに向き合い、見つめ合・・・・

ってないんかーーーいっ‼️‼️‼️

\('A` )
( (7
< ヽ ))#福田雄一#高畑充希 #山﨑賢人 #菜々緒 #斎藤工#賀来賢人 #ムロツヨシ #佐藤二朗 pic.twitter.com/BQZWb3EveN

— 映画『ヲタクに恋は難しい』公式アカウント (@wotakoi_movie) December 3, 2019
Full trailer:
---
Source: "Wotakoi: Love is Hard for Otaku" live action film official website / Twitter
©Fujita/Ichijinsha
©2020 Movie "Wotakoi: Love is Hard for Otaku" Production Committee